Welcome to one of the Best Laser hair removal clinic in Mumbai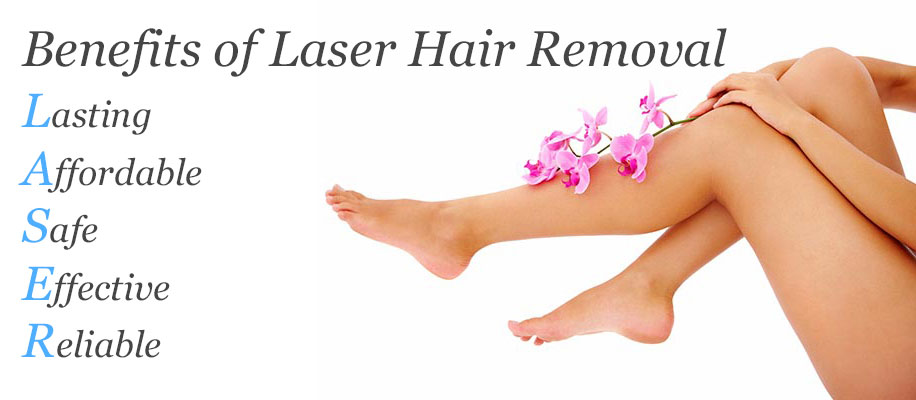 Some of you may have hormone levels that cause excess hair growth which can be question of distress and can also cause low self-esteem and embarrassment. We at Cutispilus being one of the best laser hair removal clinic in Mumbai have expertise hair and skin specialist doctor to remove unwanted hair on a temporary basis. However, if you want long term freedom from hair removal, Cutispilus will help you to consider laser hair removal.
Lasers hair removal or reduction has benefit that can selectively target dark, coarse hairs while leaving the surrounding skin undamaged. We have designed this treatment by keeping sensitive skin in mind, These lasers are safe enough to be used on any part of the body to target different skin types ensuring maximum results.
We at Cutispilus direct the concentrated light into the hair follicle inhibiting the hair's ability to grow without damaging the skin's surface. Lasers hair removal treatment uses a wide beam which allows the removal or reduction of multiple hair follicles at the same time. Our experienced doctors will take your skin and hair type into account before creating a personalised treatment plan.
With Cutispilus Laser hair removal treatment you can remove the hairs from the following:
Back
Bikini area
Chest
Face, especially the upper lip and chin
Neck
Shoulders etc
We carry out the treatments after skin proper diagnosis. Go with our laser hair removal treatment with Cutispilus to avoid razor bumps or acne-like breakouts for unwanted hairs. Our hair and skin specialists will zap the unwanted hairs from your body to enjoy a permanent reduction in unwanted hair and smooth, soft skin after laser hair removal treatments. While results, in some instances, slowly fade and touch-up laser hair removal treatment sessions, they are typically necessary only once a year or less. However, most patients excellent experience with long-lasting, beautiful results.
Are you tired of shaving, plucking, or waxing ? OR looking for a Laser hair removal clinic in Mumbai? Contact us and get all your problems solved relating to hair reduction.